Meet Your Professional Goals with an Every Woman, Every Baby Convention Scholarship
 

It can be challenging to juggle professional development with your career. The investment alone may seem out of reach. Through the generous support of AWHONN's charitable giving program, Every Woman, Every Baby, AWHONN is offering 30 Convention Scholarships to members.
Members experiencing financial hardship, members of underrepresented groups, and members within the Kissimmee, FL area are strongly encouraged to apply.
The application deadline is May 31, 2021, 5 pm EST.
Eligibility: The applicant is a current AWHONN member in good standing. The applicant is a registered nurse in women's health, neonatal, or obstetrics specialties.
Apply here
–> m/…/2021-awhonn-convention…
AWHONN MD Legislative Coordinator, Beth Audet's
Editorial Published!
2/4/21: We're so very fortunate to have a thoughtful, proactive Legislative Coordinator for our Maryland Section, Beth Audet. Bravo, Beth, on your recent editorial published in the MNA's publication. Link to the full publication is here.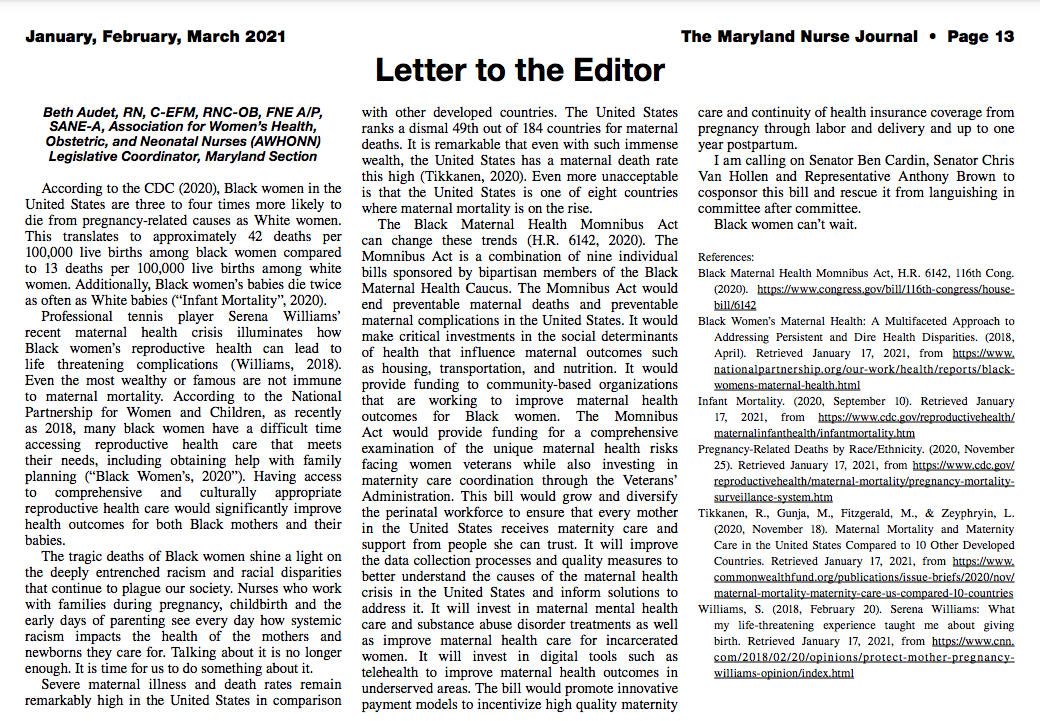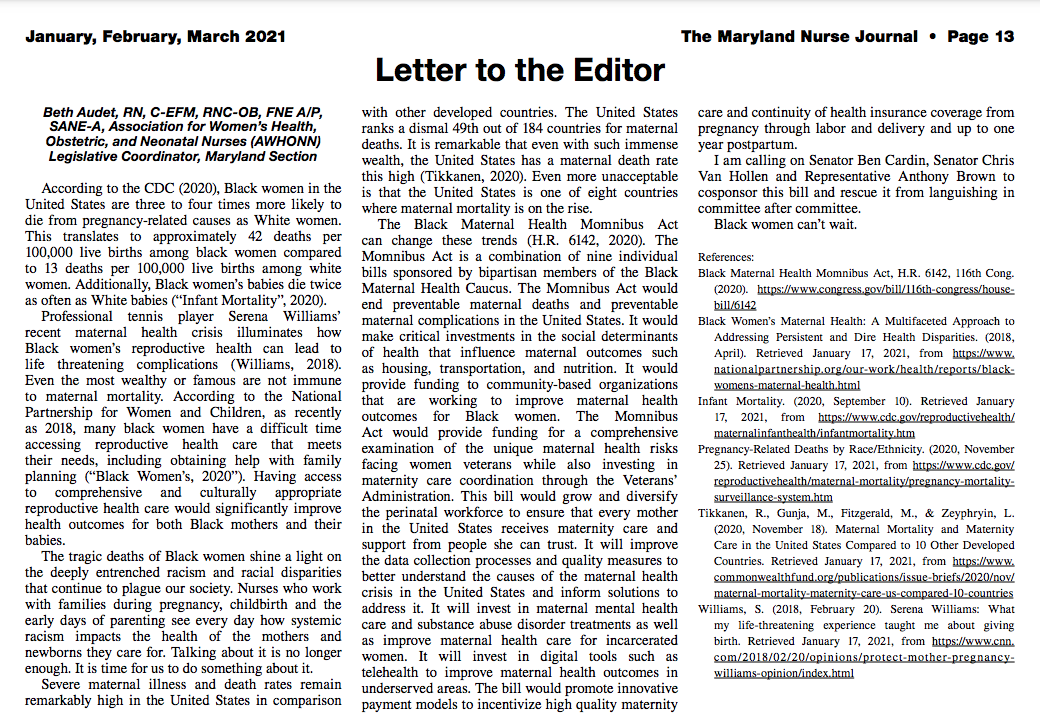 ~~~~~~~~~~~~~~~~~~~
Recruitment Incentives
Did you know that there are many incentives for recruiting new members to AWHONN?!
Check them out below. Now go out and recruit some members!!