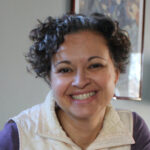 Stacey earned her BSN at the University of Maryland School of Nursing in 2007. From 2008 to 2019 she was a staff nurse at Holy Cross Hospital in Silver Spring, Maryland, primarily in the labor and delivery unit where nearly 10,000 babies are born each year. In 2018 Stacey completed her PhD at the University of Maryland, Baltimore. Her dissertation was focused on provider practice and cesarean birth in low-risk women. While a Senior Research Associate at the Uniformed Services University Graduate School of Nursing in Bethesda, Maryland, Stacey conducted qualitative research on shared decision-making among low-risk women during labor and birth. During the summer of 2020 Stacey was a Junior Fellow at the Agency for Healthcare Research and Quality where she examined disparities in care of rural women diagnosed with postpartum depression. She is currently a tenure-track Assistant Professor at Towson University in the Department of Nursing. Since joining AWHONN in 2013, Stacey has held the positions of Montgomery County, Maryland Chapter Coordinator and Maryland Section Social Media Editor. She currently serves as a Corresponding Member of the Research Advisory Panel. Contact Stacey at this link.
~~~~~~~
SECTION SECRETARY/TREASURER: Amy Brown, BSN, RN, CPST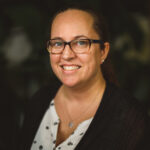 Amy earned her BSN from Stevenson University. She worked as a Labor & Delivery nurse for 13 years at University of Maryland Medical Center (UMMC). Currently she coordinates the Childbirth Education program, is the coordinator for the hospital for Baby Friendly, and co-chaired the OB Transitional Care program at UMMC. One of her passions is bringing equality and access to healthcare to women across the state. Through education and the OB Transitional Care program she is trying to improve many aspects of care for at-risk populations, including decreasing infant and maternal mortality.  Contact Amy at this link.
~~~~~~
WEBMASTER / SOCIAL MEDIA COORDINATOR :  Annette Morales, RN, C-EFM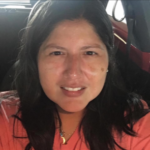 Annette was previously an active member of AWHONN Maryland Montgomery County Chapter. She has worked on labor and delivery at Holy Cross Hospital in Silver Spring for 25 years where she has been a charge nurse and safety nurse. Annette has been actively involved in several shared governance councils including Perinatal Patient Safety, Resource Council, and Maternal Child Shared Governance. She has also been involved in planning and coordinating Critical Events Team Training       (CETT) drills. Annette is currently earning her baccalaureate degree in nursing from University of Maryland Global Campus. Contact Annette at this link.
~~~~~~
LEGISLATIVE COORDINATOR: Beth Audet, BSN, RN, C-EFM, RNC-OB, FNE A/P, SANE-A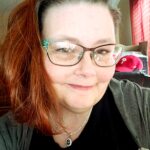 Beth has thirteen years of clinical experience including eleven years as a labor and delivery nurse and nine years in forensic nursing. She is the immediate past President of the Maryland Chapter of the International Association of Forensic Nurses. Beth was on the steering committee for the AWHONN Maryland/Virginia annual regional conference in 2018. She recently earned her baccalaureate degree in nursing from Southern New Hampshire University and serves both as a charge nurse and preceptor for new nurses in the clinical setting. Contact Beth at this link.
~~~~~~
STUDENT LIAISON:Stacia Moreno, BSN, RN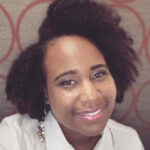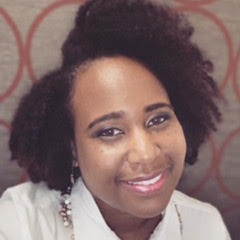 Stacia earned her ABSN at George Washington University-SON in 2015. She started her nursing career in Labor and Delivery at George Washington University Hospital and currently she works at St. Agnes Hospital in Baltimore, Md. Stacia also works as an adjunct clinical instructor for George Washington University-SON. In 2017, Stacia started the BSN-DNP at George Washington University-SON. Upon graduation, she plans to focus on clinical research concerning postpartum cardiomyopathy in African American women. She was recently honored as one of the inaugural recipients of the George Washington University-SON Distinguished Alumni Award. She has been a member of AWHONN since 2016. Contact Stacia at this link.
~~~~~~
Chapter Coordinators
ANNE ARUNDEL CHAPTER COORDINATOR: Shannon Riley, MSN, RNC-OB, IBCLC, C-EFM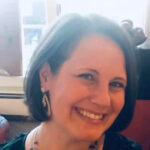 Shannon has been working in direct nursing support of women and infants in a variety of capacities for the past 20 years. She earned her BSN in 1999 through Marquette University on an Army ROTC scholarship. After that, she served for 5 years in several locations on active duty in the Army Nurse Corps, specializing in OB/GYN Nursing.  She then moved to Washington, D.C. and the Annapolis areas and worked as a Labor and Delivery Nurse, Postpartum and Newborn Nurse, and Lactation Consultant at Sibley Memorial Hospital, Walter Reed National Military Medical Center at Bethesda and Anne Arundel Medical Center. Shannon currently works on the GYN/OB Lead Clinical Nurse team at The Johns Hopkins Hospital in Baltimore. She takes special interest in and is participating on projects related to healthcare disparities and healthcare provider implicit bias. She began serving as the AWHONN Chapter leader for Anne Arundel in 2019 and is grateful for AWHONN experiences, such as AWHONN on the Hill – an AWHONN lobby day on Capitol Hill– which she attended twice in recent years. She recently completed her MSN in Public Health Nursing through Walden University and currently lives in Crofton with her husband and their four children. Contact Shannon at this link.
~~~~~~
BALTIMORE AREA NORTH CHAPTER COORDINATOR: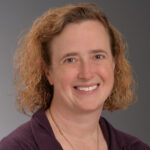 Joy Schucker MSN, RN
Joy earned her BSN at York College of Pennsylvania in 1996. She worked for over 20 years as a Labor and Delivery nurse. She obtained her master's degree in Nursing with an emphasis on Education from Grand Canyon University in 2017. Joy had been working for some time as a clinical instructor and made the jump to academia after obtaining her MSN. She worked for The Pennsylvania College of Health Sciences prior to starting her work for Towson University in 2018. She is currently the coordinator for the Maternal Health and Obstetric courses for the University. Joy started her PhD journey at the University of Maryland in the fall of 2019. She is a more recent member of AWHONN, joining in 2018. Contact Joy at this link.
~~~~~~
EASTERN SHORE CHAPTER COORDINATOR: Jaimi Hall, MSN, RNC-OB, C-EFM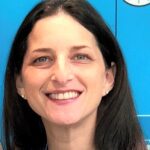 From Salisbury, Maryland, Jaimi is a highly engaged and dedicated obstetric nurse with over 24 years of experience in all aspects of perinatal nursing. She earned her BSN from Salisbury University in 1995 and began working in obstetrics the following year. Jaimi completed her MSN from Walden University in 2008, specializing in nursing education, and taught maternal-child nursing at the baccalaureate level for several years.  From 2010 to 2019, Jaimi held the role of clinical specialist for a  Women's and Children's Division and is experienced in patient safety and quality improvement initiatives, evidence-based practice, perinatal risk assessment as well as staff education and development. She is actively involved in Maryland's Perinatal/Neonatal Quality Collaborative, serving as a faculty advisor and steering committee member for the past eight years, and in 2016 was named the AIM-AWHONN Maryland State nurse leader. Jaimi is nationally certified in both Inpatient Obstetrics and Electronic Fetal Monitoring and has been an active AWHONN member for over 18 years. Jaimi currently works at the Birthing Center at Shore Regional Health in Easton, Maryland and is a regular presenter for Sidelines High-Risk Pregnancy and Support Network's webinar series. Contact Jaimi at this link.
~~~~~~
MONTGOMERY COUNTY CHAPTER COORDINATOR: Rachel Loukota, MSN, RNC-OB, C-EFM
~~~~~~
PRINCE GEORGE'S CHAPTER COORDINATOR: Mitchelle Griffiths, RN, MSN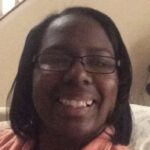 Mitchelle is excited to fulfill the role of Prince George Chapter Coordinator. She has been a postpartum nurse for 10 years. Mitchelle graduated from nursing school in 2010 and went directly into maternal child nursing. She loved the overall positive atmosphere and working with families through such an exciting yet critical transition in life. Mitchelle moved to Maryland in 2011 and worked at Southern Maryland Hospital Center. From there she transitioned to Washington Hospital Center as a staff nurse and then a Patient Care Manager. Currently, she works as the postpartum nurse manager at Howard University Hospital. Contact Mitchelle at this link.
~~~~~~
SOUTH BALTIMORE CHAPTER CO-COORDINATOR: Malissa DaGraca, MSN, FNP-C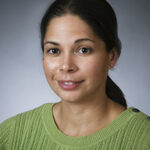 Malissa is the AWHONN representative for the South Baltimore chapter.  She entered into nursing as a second career after earning her Master's at University of Maryland Baltimore in the Clinical Nurse Leader program. She then went on to become a family nurse practitioner after completing her degree at George Washington University.  She works at Mercy Medical Center in the antepartum center and is the course coordinator for the Maternal Health and Obstetric courses at University of Maryland Baltimore.  She is currently working on her Doctorate of Nursing Practice and has a strong interest in educational development. Contact Malissa at this link.
~~~~~~
SOUTH BALTIMORE CHAPTER CO-COORDINATOR: Judith Coombs-Haylett, MSN, RN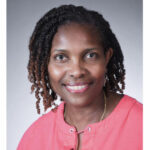 Judith began her nursing journey with an Associate's degree in nursing over 35 years ago. Since then she has worked in labor and delivery across various tertiary facilities as well as community-based settings. Since 2002 she has worked at the University of Maryland Medical Center labor and delivery unit, where she is a Senior Clinical Nurse l (SCNl) and a permanent charge/resource nurse. Judith also works at the University of Maryland School of Nursing (UMSON) as the Clinical Coordinator for maternal, newborn, and women's health in the Family and Community Health department. She developed a passion for teaching through precepting over the years and decided to head back to school where she obtained an MSN degree with a concentration in education at Stevenson University. As an experienced clinician and clinical instructor, Judith has previous experience teaching in maternal, newborn and women's health nursing for Howard Community College, UMSON, and Johns Hopkins School of Nursing. She has filled in at Bowie State University as an OB lecturer and taught two semesters of the Foundation of Nursing Lab at Bowie State. Judith has been a member of AWHONN for several years and has participated in some of the annual conferences which never fail to inspire and rekindle her nursing spirit. Contact Judith at this link.
~~~~~~
WESTERN MARYLAND CHAPTER COORDINATOR: Sherrie Burkholder, MHA, MSN, RNC-OB, C-EFM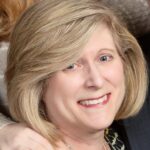 Sherrie began her nursing career as a diploma nurse, in Pennsylvania, then earned her BSN, MSN and MHA through the University of St. Francis, Joliet, IL. Her passion has always been in obstetrics. Sherrie has worked at the bedside and progressed into leadership as assistant nurse manager, nurse manager and education specialist in the field of obstetrics. She has worked in Pennsylvania and Maryland. Sherrie became an AWHONN member in 1987, when the organization was NAACOG, after passing her NCC certification exam – Inpatient Obstetrics.  She is active as an AWHONN Fetal Heart Monitoring instructor for both Intermediate and Advanced courses. She is also an OPS Instructor. Sherrie is past secretary/treasurer and section leader for Maryland. Contact Sherrie at this link.
~~~~~~
SOUTHERN MARYLAND CHAPTER COORDINATOR: Toni R. Boyd, DNP, MSN, RN, NE-BC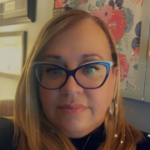 Toni earned her MSN from Indiana University Purdue University at Indianapolis (IUPUI) in 2006. She has been in Women's & Children's care in numerous roles, from staff RN in L&D to Corporate Director of Women's and Children's, for the duration of her career which expands over 24 years. In 2018 she completed her DNP at Grand Canyon University. Toni's DNP project focused on incivility in healthcare. This is a subject that Toni is passionate about; the impact of incivility on patient outcomes is staggering as well as detrimental to nurse retention. In November of 2020 Toni moved across the country from Long Beach, CA to Maryland to accept a position as the Director of Women & Infants at MedStar Southern Maryland Hospital where she hopes to move forward with creating a center for Perinatal Excellence.
~~~~~~
Vacancies:
EDUCATION COORDINATOR
NEWSLETTER COORDINATOR
SECTION MEMBERSHIP COORDINATOR
Leadership Meetings are held quarterly on Wednesdays at 7pm:
9/29/21
12/1/21

3/30/22

6/29/22

9/28/22

12/7/22