BALTIMORE AREA NORTH CHAPTER COORDINATOR: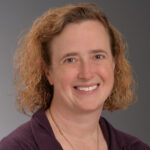 Joy Schucker MSN, RN
Joy earned her BSN at York College of Pennsylvania in 1996. She worked for over 20 years as a Labor and Delivery nurse. She obtained her master's degree in Nursing with an emphasis on Education from Grand Canyon University in 2017. Joy had been working for some time as a clinical instructor and made the jump to academia after obtaining her MSN. She worked for The Pennsylvania College of Health Sciences prior to starting her work for Towson University in 2018. She is currently the coordinator for the Maternal Health and Obstetric courses for the University. Joy started her PhD journey at the University of Maryland in the fall of 2019. She is a more recent member of AWHONN, joining in 2018. Contact Joy at this link.